5 BENEFITS OF PROGRAMMATIC DOOH

---
Programmatic DOOH has become enticing to brand owners, agencies and media owners alike. Product owners stretches their revenue at the peak point with their available inventory. It promises big benefits to advertisers and brands looking to extend reach to the right audiences in the right place in an elegant and swanky manner.

Programmatic DOOH has grown from a shoptalk to a certainty. This seems to be the most pliant advertisement sector in the whole world as customers are so fatigued with the web and mobile targeted brands.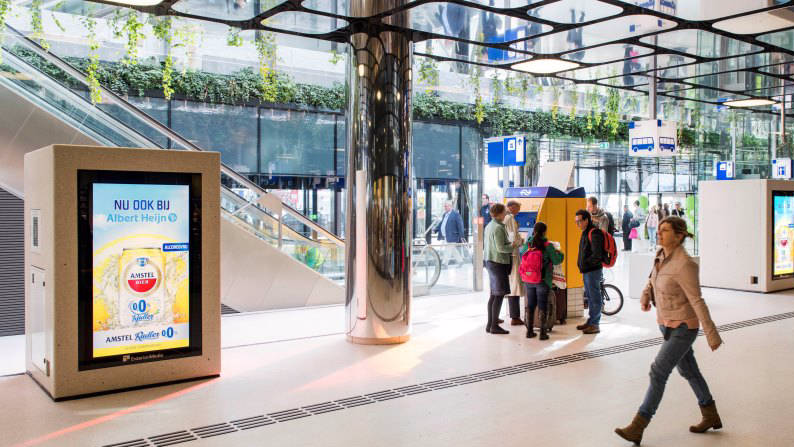 1.Versatility of Automated Digital Signage
Digital signage can be versatile in ways they can't — mainly due to their ability to display various content, and also due to their capability for interactivity, which they can use to pull the user in. You don't need to reprint every time you want to make a change. Now, Brand Owners can preserve time effectively by simply clicking few buttons and get their ads real time on their specified location. What else can a Businessperson needs to advertise their product?


2. Advertise hot deals
Automated Digital Signage content makes the mesmerizing experience of offline retail stores as online stores. It's not only about touchscreens, it is the engagement of different products their price range, deals and discounts at different time. As in restraunts and bar they have Happy Hour Concepts and their they can provide you hot deals on edible items. Likewise, At Sweet Shops if the expiry is nearby product owner can apply hot deal and can make a win- win situation for both buyer and seller. Stock Cleareance is the best fit situation for real time advertisement.


3. Connected Network and Data - ideal platform to share brand stories.
Connectivity is key to turning a collection of individual pieces of tech into an exciting, smart, savvy network. This is where a digital signage network fits in. Not only should a city's digital screens be connected to each other through a centralized platform, the screens should also have the ability to connect to other technologies throughout the network. By integrating with facial recognition technology, wayfinding solutions, mobile phones and any other relevant IoT device, data can easily be shared across the entire network and that's where Programmable DOOH gives miraculous performance. By combining smart screens and smart data, advertisers have the ability to reach their audience with effective messaging. They're able to create and deliver engaging and dynamic campaigns to large audiences, while also customizing messaging to smaller target groups. This targeting is even easier with digital out-of-home's growing programmatic approach. Through automated buying, media planners are able to optimize their spend by only delivering their campaign to the right screens at the right time.

4. Programmable DOOH leverages smart and safer cities
A smart city is a safer city. Leveraging technology advances and pursuing private/public partnerships help reduce criminal activity. Technologies such as license plate recognition, gunshot detectors, connected crime centers, next-generation 911, and body cameras all give law enforcement an edge while on the job. Many cities have already started investing in smart technologies to help promote a safer community. The City of Detroit has recently teamed up with local businesses to develop a connected cloud video platform that gives law enforcement the ability to access footage from business' security cameras in real-time. The results to date have been significant. According to Police Chief James Craig, violent crimes have dropped by 50 percent in areas that have partnered with law enforcement to use the city's platform.

5. Limitless Variable Triggers Availability for Programmatic DOOH
Automated Digital Signage Technology can provide cities with predictive analytics to identify areas that need to be fixed before there is an infrastructure failure. The variety of triggers that can be used in programmatic DOOH is virtually limitless. Time of day, stock trends, the outcomes of sports matches, facial recognition and just about anything else that produces data could trigger a DOOH campaign. For brands and media buyers, this means programmatic can be the key to much more creative and targeted DOOH campaigns than were ever possible before. Well-executed, the adoption of programmatic DOOH can mean greater sales efficiency, greater campaign relevance, and a better deal for all. As more networks begin to offer programmatic sales around the world, expect to see ever more creative, relevant, and exciting campaigns on digital screens near you.