"The Change is the only constant thing in the universe."
It goes perfectly well with the saying, "where there's smoke, there's fire", and perhaps the hype surrounding 'Digital-Out-Of-Home Advertisement' (DOOH) is justified and there is a need to move ahead from traditional 'Out-Of-Home Advertisement' (OOH). If that's the case, what's driving the outdoor digital signage revolution and how can you dig benefit from it? Well read it, to know.
Digital-Out-Of-Home is no longer in standing mode and being just a follower or back-seat passenger. It is changing the face of outdoor advertising – and the future's looking bright for this medium. The outdoor advertising scene is changing at an exponential rate and DOOH is playing a big part in making cities 'smarter' and more 'Digitally-Enhanced'. One needs to know the trends which are fast becoming the driving force behind this transformation of advertising culture, and how once business can capitalise on this DOOH phenomena.
In its Global Entertainment and Media Outlook 2015-19, Price Waterhouse Coopers suggests that OOH will lead the industry granting an impressive CAGR (Compound Annual Growth Rate) of the order of 13.2%. Combined with geo-local digital strategies, OOH media can experience growth as a core component of a personalized advertising strategy, reaching the individual at the most relevant time and place. During a busy day, when we are interested in a product/service, we actively search on the most convenient device, most likely the smartphones in our hand.

According to Google, 76% of people who search for something nearby on their smartphone visit a related business within a day. With its localized nature, Out of Home can help drive that behaviour.

Every day, we are intersecting the path of OOH, which provides a personal touch, builds interest and helps drive digital engagement. While OOH media accounts for 26% of gross search activations generated by television, radio, print, OOH combined, but it only accounts for 7% of the total combined advertising spend. These points are also leading to enhancing of the DOOH business in this industry.

It is also being analysed that in 2019, Singapore and London will see +60% and +53% of their OOH revenue coming from DOOH. This tends to prove that the OOH market is on a sustainable dynamic up-trend fuelled by phenomenon like sustained urbanization and booming digitization.

Even the Indian Advertising industry has evolved from being a small-scaled business to a full-fledged industry. The advertising industry is projected to be the second fastest growing advertising market in Asia after China. It is estimated that by 2018, the share of ad spend in India's Gross Domestic Product (GDP) will be around 0.45%.

The Indian government has given tremendous support to the advertising and marketing industry. Advertising expenditure is likely to increase in the financial sector, driven by Reserve Bank of India (RBI) policies which could result in a more favourable business environment. Also, proposed licences for new banks and better market sentiments render the advertising and marketing industry in India a fertile space.

There's no doubt that DOOH is experiencing a surge in expansion, which can be attributed to a price drop in AV hardware including LCD and LED displays and media players. Meanwhile, a more 'tech savvy' marketplace is also responsible for an 'explosion' in digital signage use, with new screens popping up from Texas to Tokyo.

You can capitalise a lot more by investing in a flexible DOOH network in its initial stage that enables you to constantly adapt your content offering. As standing out from the crowd becomes more important and competitive than ever, outdoor digital signage gives your brand a visual cutting edge that helps you to communicate your message clearly and countrywide. Today's online digital "vanity metrics" are proving a challenge for the biggest Out-of-Home (OOH) companies. When the latest viral video ad gets 2 million daily views, it's deemed an overwhelming success; but when the location of a billboard ad claims 2 million in footfall, it's defined as "prime real estate".

While TV and Print advertising budgets continue to shrink, Outdoor Advertising is the only traditional ad format that is still growing at a healthy 2.7% in 2017. Decision-makers in the sector are under pressure to innovate and hold on tight to their market share against other forms of advertising that may be easier to prove and communicate return-on-investment (ROI).

According to the Advertising Association/Warc Expenditure Report, quoted by Campaign, DOOH claimed a 31% share of total out-of-home ad spend in 2015 – set to rise to 40% in 2017. And PwC predicts that DOOH advertising revenues will overtake traditional spend in 2020, growing at a rate of 15% a year for the next four years. So if you are not using it, then you are definitely missing out the golden opportunity in advertising your products.

The world is connecting like never before and DOOH is making strides to tap into increasing communication. Every day, new data sources emerge, equipping businesses with the information they need to produce relevant content for an audience that's constantly 'on the go'.

Developments in technology are enabling DOOH to merge with mobile and other platforms to deliver timely, targeted messages that are interlinked, enabling end users to track engagement activity. One such example is being discussed below.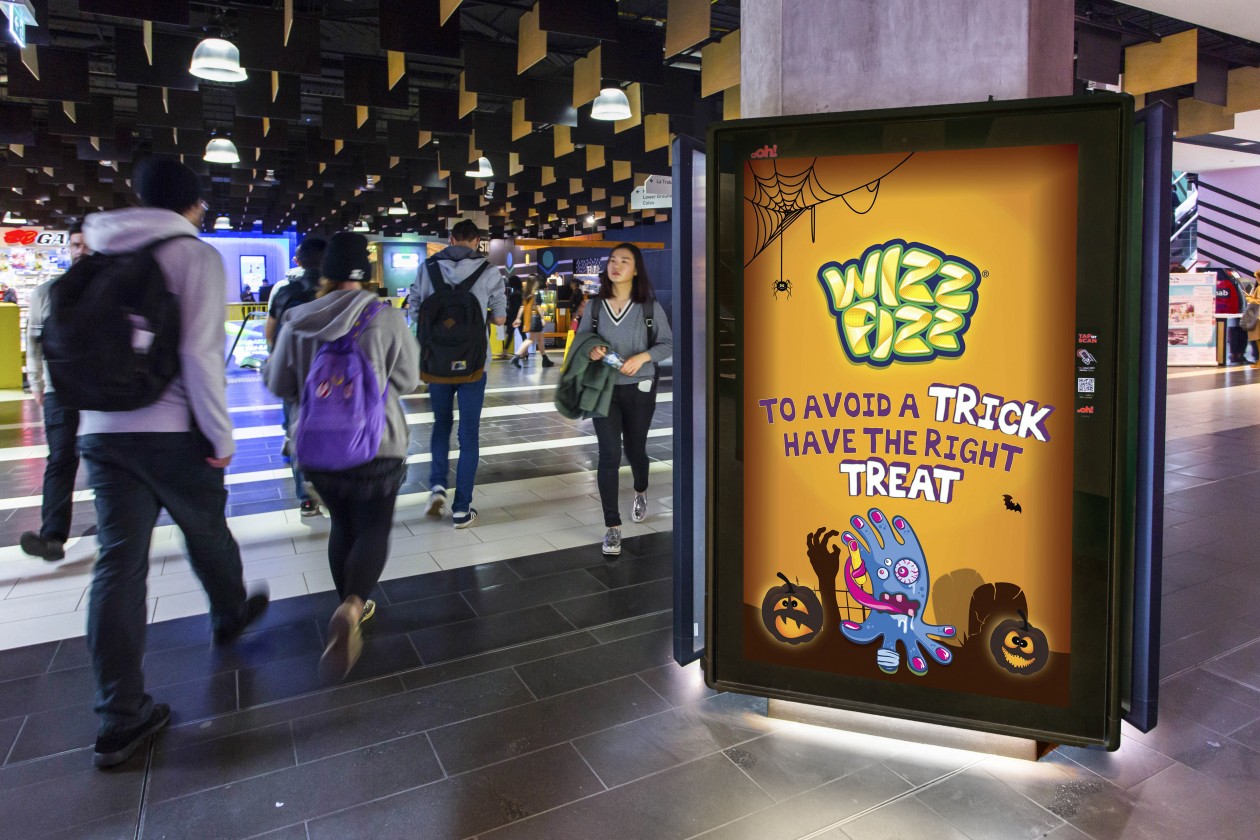 You can capitalise a lot by recognising DOOH and mobile as a complete solution, not as separate channels. The two together add to the arsenal of customer engagement strategies. Increased DOOH use and widespread integration with other platforms all lead to one thing… the fusion of DOOH with the digital infrastructure of the world's smart cities. It's a process that has already begun and if you are not part of it, then after sometime even you are going to feel the feeling of being left-behind.

You can capitalise on outdoor digital signage in 'smart city' locations because it's becoming a universal mainstay. The opportunity to catch the eye of passers-by with relevant, targeted content is limitless and will lead to a revenue boost provided your messaging is on point.

Outsmart/UK Digital disclosed that Digital-Out-Of-Home (DOOH), "now accounts for 45% of all Out of Home revenue… This reflects the ongoing conversion of premium Classic Out-Of-Home sites into Digital as well as the development of new, state-of-the-art digital inventory". The trend is clear; media owners will continue to digitize premier locations into ones that leverage the capability with real time info, networking, interaction, day-parting and rotating messages, just to name a few.

It's clear to see the direction that DOOH is taking, right? All trends point to an outdoor digital signage takeover! Even now, bigger and bolder digital signage displays are experiencing a boom across major towns and cities.

The emergence of HD screens, OLED technology, LED poster display screens and transparent displays are unlocking a new wave of possibilities for DOOH, with high-impact.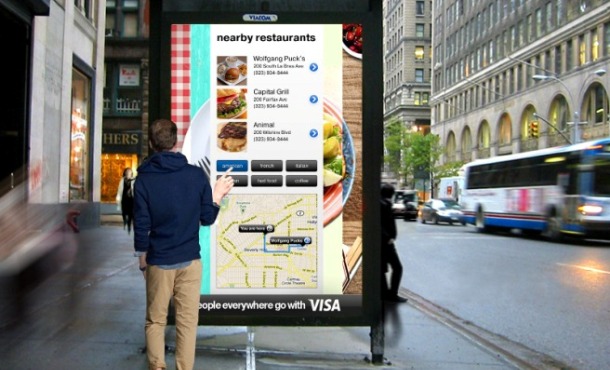 Meanwhile, advances in touch screen technology and other recognition software indicates a future whereby towns, cities and the public will be immersed in a world of interactive displays that enable engagement with content on a truly deep level.

With an ability to screen live content on a local, national and global scale, DOOH is considered to be at the forefront of outdoor advertising.

The hype at the moment is all about Digital Out-of-Home (DOOH) and going programmatic to make DOOH Advertisement as familiar and simple as possible to help local market to take the transition from traditional OOH to DOOH Advertisement, which is the goal of our VSwank Technologies, in building up an App named "Swanky Biz" to do the same. Through this App, one can create and advertise an Ad in real time, using minimal amount of time, expense & effort.